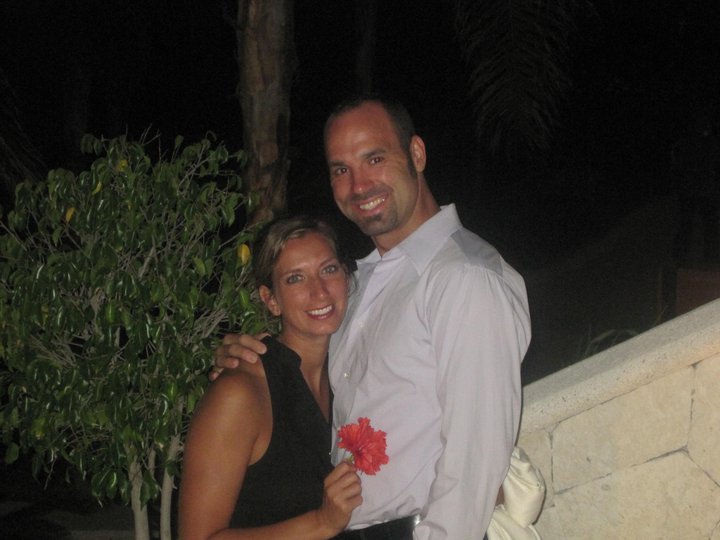 Dave Perlick is a renowned local chef and founding owner of Region restaurant in Barrington, IL. He is also a proud father of two young children Audrey and Everette and blessed to be married to his wife Jillian since 2010.
Synopsis
Dave Perlick was born in Albany, New York in 1977. He moved with his family to Illinois in 1991 when he was 13 years old.. After completing high school, Dave Perlick attended E.C.C. for the culinary arts program. Graduating with a degree in culinary arts and hospitality management, Perlick now felt ready to fully begin his career.
During college Dave Perlick began working at the Italian Gourmet in Algonquin. For three years he learned about the passion, recipes and history of Sicilian Italian cooking in a family run atmosphere. Every facet of that business, Dave has experienced and definatly felt like one of the Colombo's - even to this day.
Next Dave was led to Marriott Hotels in Schaumburg where the quality systems of conduct, high volume and organization were experienced. Dave quickly rose in the chain of command and was even asked to help on a special task force to assist the opening at the J.W. Dessert Ridge, in Phoenix Arizona. He also met his future wife Jillian while employees there, but that is another story.
After three years with Marriott an opportunity to become the Banquet Chef of Boulder Ridge Country Club in Lake in the Hills opened and Dave quickly assumed the role. There he utilized the prior knowledge of systems and procedures and came into his own running the kitchen with the county club.
Montarra Grill in Algonquin was set to open in 2004 and Dave Perlick was dubbed to be the founding Sous Chef. Here is where Dave really came into his own. After one and a half years Dave Perlick became the Executive Chef and within one year was awarded three of four stars from the Chicago Tribune. and then an Excellent rating from Zagat, the best dining outside the city of Chicago from Thrillist and One of the best restaurants anywhere in Chicagoland from Opentable.
After 12 years of success Dave felt it was time to open a restaurant with some partners. Hence M Supper Club in Crystal Lake was born in May 2017. In one year the restaurant has won the Best of the Fox in the fine dining category, and excellent dinning review for the Daily Herald and a following to set up the business for years to come.
An opportunity in Barrington finally presented itself and Dave Perlick decided to strike out on his own fully and open Region restaurant in the summer of 2018.
Region is the culmination of 20 plus years in the hospitality industry. Dave Perlick has made huge strides in every aspect of this people driven business. "I treat every one like a family member, being really focused on loving my neighbor" and that surly shows in the management style, plating, flavor and presentation and of course guest interaction.
In his free time Dave enjoys all sorts gardening on his 1 plus acres in Barrington, reading, running in deer grove forest preserve, loving his wife Jillian and two young children, and of course dining out to keep up on the latest trends in the industry.
General Manager Heidi Lewis's Biography
General Manager Heidi Lewis likes to lead the front of the house team at Region by example and encourage everyone at the restaurant to have fun while working. "If my team is happy, my guests will be happy, and I will be too," says Lewis, who welcomes each guest to the restaurant as if they were guests in her home, aiming to go above and beyond while finding new ways to surprise and delight them. Lewis is passionate about making sure all of the elements of the guest experience are present, correct, and balanced. "Lights that are adjusted as the sun dims, music that goes up as the energy builds, and a team that can give each guest the personalized experience they are looking for is what makes a restaurant special," she says.
Heidi Lewis is a Crystal Lake native and her career in the hospitality industry started in her teenage years. A passion for a challenge led to employment in many different facets of the industry from top rated restaurants with unique beverage programs and exclusive country clubs and even luxury at resorts from the Midwest to the Rockies. All her experience has amounted to invaluable knowledge in guest experience as well as customer care.
Most notably, Lewis learned about the opening of management of M Supper Club and immediately assumed the role of General Manager managing a staff of 40. Chef Perlick and Lewis have similar service and hospitality philosophies, which made her excited to join the talented team, which ultimately led her to open Region with Perlick
Lewis describes the service style of Region as welcoming, hospitable, and adaptable and she hopes that guests leave feeling appreciated, satiated, and well taken care of. Lewis likes to take advantage of any chance to travel and also enjoys hiking, organic gardening, baking, and donating her time to charitable causes.